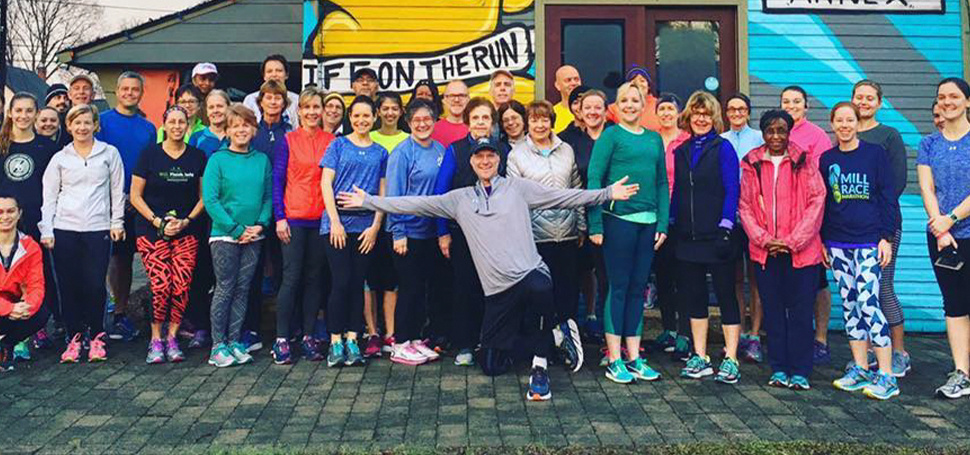 Want to run or walk a spring half marathon? We've got you covered!
Join us for a 14-week program for the beginner, intermediate or advanced runner and/or walker. Absolutely everyone is welcome and we'll help you decide which plan works best for you! You will receive a folder with your specific training plan on day one!
Along with a detailed training plan based on your experience level, we will be hosting two weekly training run/walks from Athletic Annex in Nora. This is a great way to get a run with the support of your fellow training partners! This is going to be a blast and we want you to be a part of it all!
In person runs/walks:
Wednesday's, 6 pm Athletic Annex, Nora
Saturday's, 8 am Athletic Annex Nora
All runs will start with a warm up, walk/run and post run stretching.
- Registration is now live and the first 100 people to register will get a FREE training program shirt!
- When: The OFFICIAL Training Program Starts January 25th- Saturday, 8:00 am
- Info Kick Off Night: Wednesday, January 22nd, 6:00 pm @ Athletic Annex, Nora
- Pre program community runs on Saturday 11th January and 18th January at 8:00 am
Questions: Call (317) 872 0000
Program Features:
- Expert coaches providing knowledge and support
- Saturday AM and Wednesday PM runs from the store

The first 100 participants will receive a FREE training program t-shirt
- A post race party for those who complete the program
- 3 Post Runs Socials during the program brought to you by Michelob Ultra - February, March & April
- Private Facebook group for training program participants
- Regular Trainer check ups by the expert Athletic Trainers at St. Vincent (Once per month!)
- Nutrition Talk with Sports Performance Dietitian
Registration:
The fee includes your training plan, group workouts, speakers, training shirts and VIP tent access after the race.
Can't make it to the runs but still want to be part of the program? We will send you a training plan for the Half Marathon based on your experience level & also send you a training shirt for a discounted price!
Cost:
$60.00 – Comprehensive program
$40.00 – Training Plan, Shirt & Access to our private Facebook group. (We will email you your training plan & mail you your training shirt!)
$ 99.00 - Comprehensive program + Entry into the 465 Challenge (click here to learn more about the 465 Challenge)