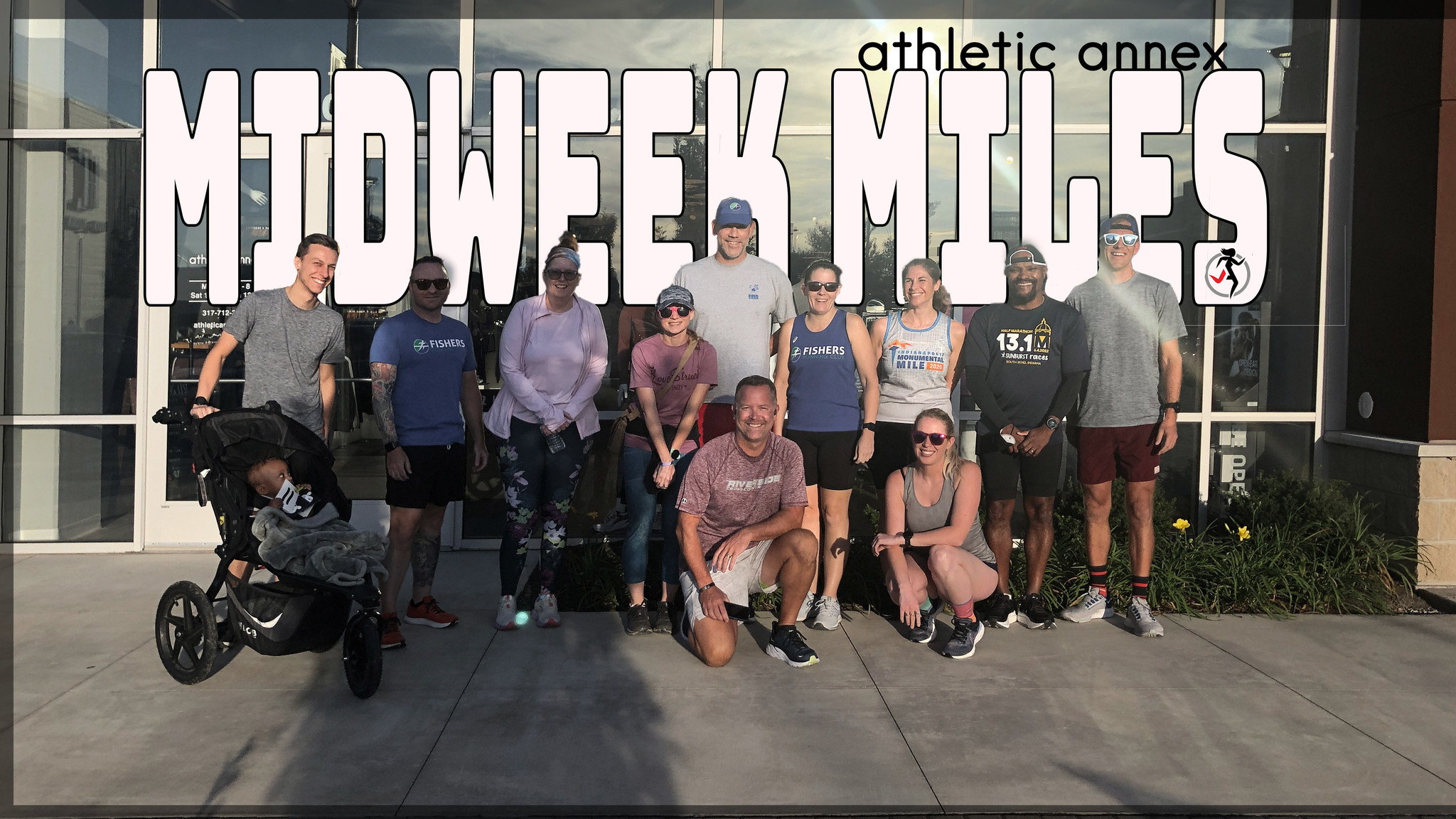 Join us every Tuesday in Nora and Thursday in Fishers for some Midweek Miles. Whether you are training for a marathon or just starting to walk, this is a great way to add some miles and minutes into your training.
We meet around 6:15pm, with the goal of heading out the door at 6:30pm (This will change to 6:00pm in winter as we lose daylight). Plan on running or walking for 30-45 minutes, or if you are not ready to go that far, turnaround and head back to the store whenever you are ready. Runs and walks are on the Monon Trail and Sand Creek and headlamps are encourage as the daylight diminishes. More details can be found on Facebook or email us at [email protected]
We look forward to seeing you!